HIRE ROADBOOK HOLDER SET UP
For those riders who have taken the option to hire one of our roadbook holders here are the instructions for fitting it to the bike.
We offer two types of roadbook holders with different mounting options depending on the configuration of your bikes' handlebars.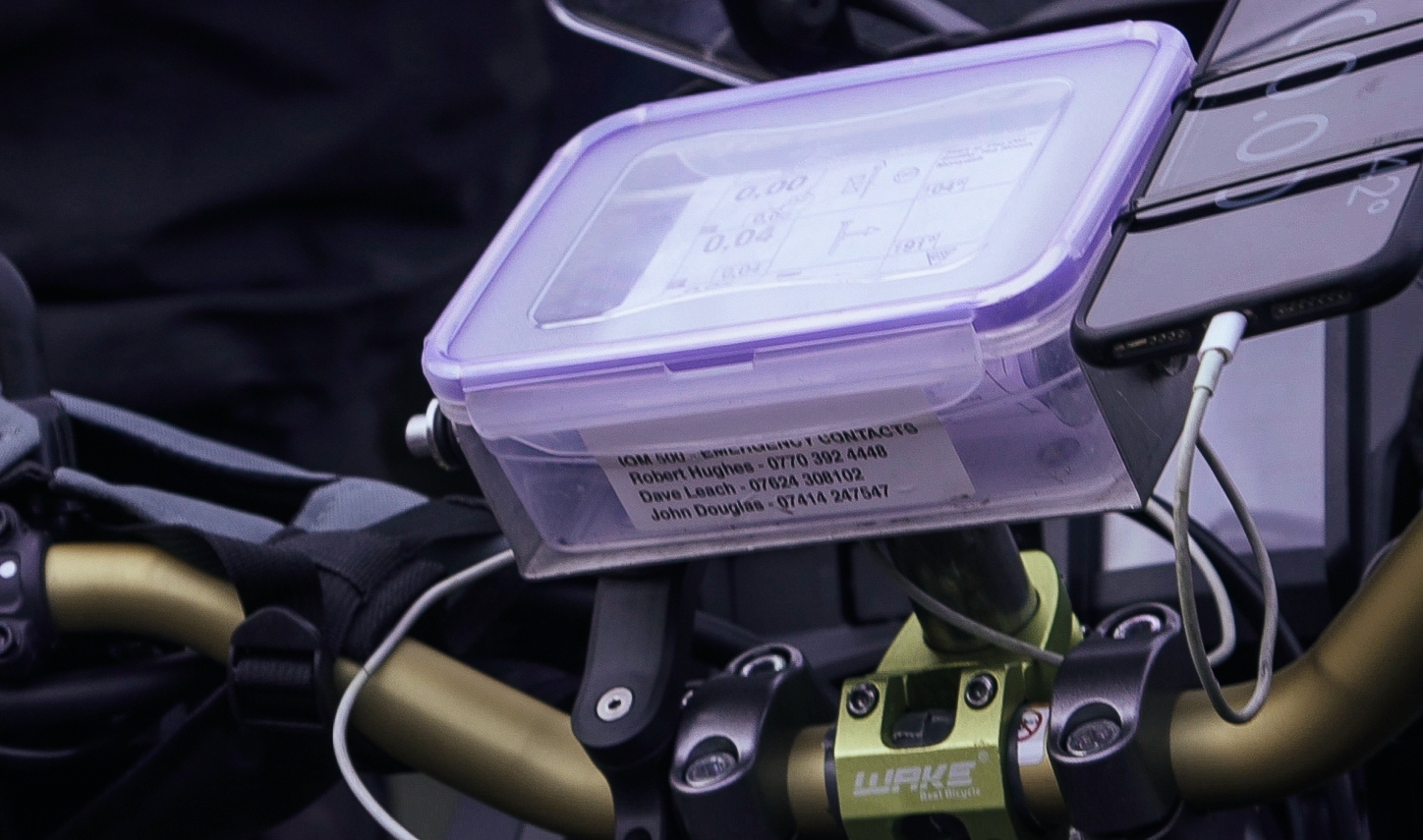 setup instructions for the ball mount unit
These units come with a 1 inch all mount on the rear of the roadbook holder.
*** WE DO NOT PROVIDE THE ARM OR MOUNTING BRACKET***
Please come with a mounting bracket and arm installed on your bars and ready to receive the roadbook holder.  The Handlebar Mounting Bracket and Socket Arm are also available to purchase in our online shop.
setup instructions for the clamp mount unit
You will need a clear space on the handle bars (handlebar diameter needs to be 30mm) between the location points to the top yoke. A gap underneath the bars of approx 10mm is required to fit the bracket. You will also need to tape the bars to pad them out a little as the diameter of the bracket is 31.6mm – so approx 1.5mm of padding.
The bracket fits onto the bars and has a 30mm opening for the roadbook holder to be attached as one unit and tightened to the bars using 4off 4mm allen bolts (supplied)
The tube on the roadbook hold fits into the bracket and is secured by two 4mm allen key bolts (supplied)
The roadbook holder is now in place. Check that there is enough clearance around the roadbook holder so nothing catches when turning the bars. Also make sure you can see your trip.
you will need to provide your own trip
On the top of the roadbook holder is a mounting plate for a mobile phone to be used as an accurate trip. An accurate trip makes roadbook navigation easier – so consider using an accurate trip or a mobile phone app.Apps are available for Android phones – https://play.google.com/store/apps/details?id=com.f2r.rallyTripMeter&hl=en_GB (free)and for iOS phones – The TripMaster App is free: https://apps.apple.com/gb/app/tripmaster/id1438971283 (free)

or the RallyBlitz app which is paid for https://itunes.apple.com/gb/app/rallyblitz-nav/id735777925?mt=8  (£19.99)

The mobile phone can simply be cable tied to the mounting plate.
The mobile phone should be connected to the power when used as a trip.
If you don't think this system will work on your bike – email me so we can look at other options – [email protected]
watch this video for instructions on how to set up your roadbook holder (clamp mount) and trip, as well as how to load the roadbook into the holder.
If you have any more questions on how to get set up with our hire units feel free to email Burt [email protected]